What are the challenges of your organization?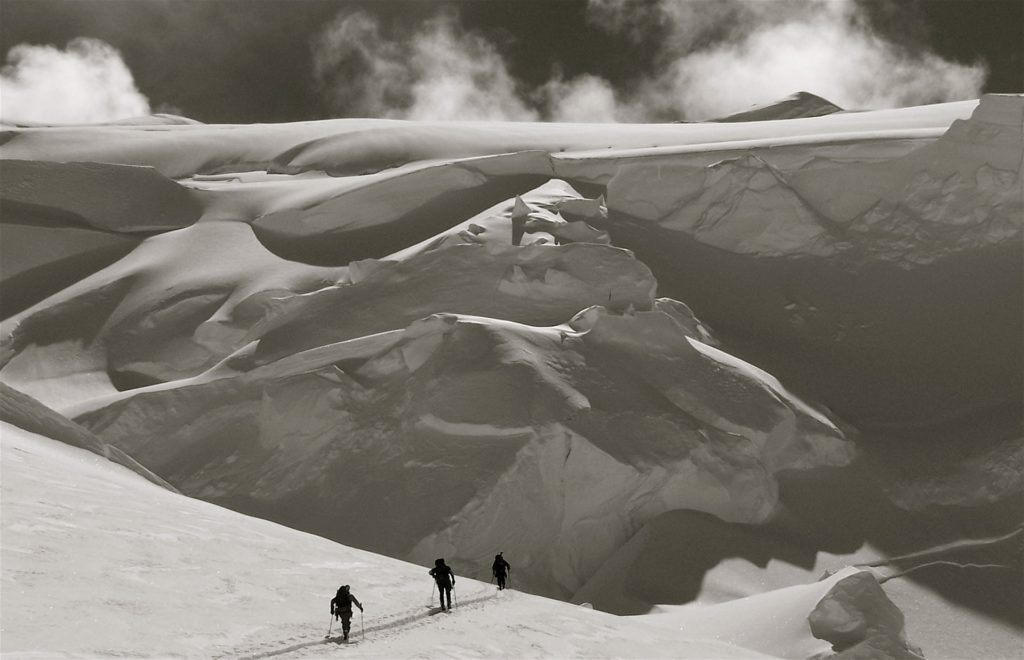 What are the main challenges of your organization? What do you expect from your manager? If I ask you these questions, what would you answer?
Introduction
In every Management 3.0 course that we organize, we ask our attendees these same questions and after a year running various editions, we wanted to look back at these answers and share them with you.
Before that, it seems interesting that many (if not all) of these challenges already appear in some manner at different global business reports and surveys, such as Deloitte's annual global trend analysis.
Therefore, it should not come as a surprise, that we find many of them in the organizations we collaborate with.
Based on our data, people are mostly interested in having a healthy culture and environments where everybody wants to be involved and can grow.

By now we hope we've piqued your curiosity, so let's see them.

The challenges of your organization
To better understand the data that we are presenting, we want to explain where it comes in more detail.
We asked our attendees the following questions and we compiled the answers.
What is in it for you? (This question refers to the expectations of the attendees in regards of the Management 3.0 course)
What is your biggest challenge? (This question is asked for each of the six views of Martie's – Management 3.0 model)

Afterwards, we clustered the answers in different categories and created a chart to find out what the main challenges are.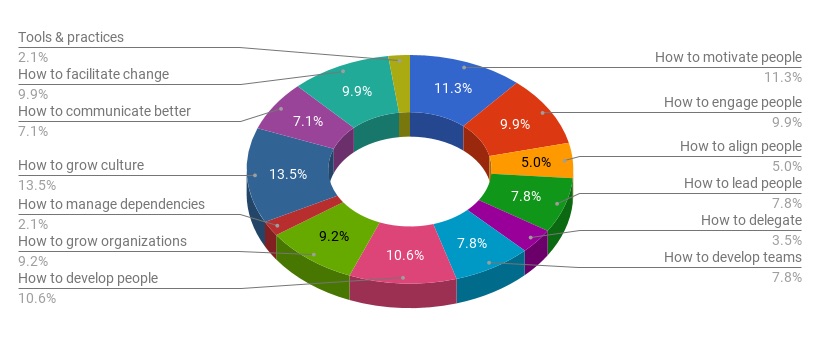 The organizations
To understand the whole picture, we think that it is also relevant to briefly talk about the organizations where our attendees work.
Many of these organizations have been exposed, either superficially or deeply, to the Agile mindset. And regarding size and background, our courses have a very diverse ecosystem raging from small startups to big corporates coming from different business sectors (IT, Retail, e-Commerce, Healthcare, etc.).
First analysis
At a first glance, we can see that the following challenges are the three most repeated ones.
How to grow your organization's culture
How to motivate people
How to develop people
So we can conclude that people are mostly interested in having a healthy culture and environments where everybody wants to be involved and can grow.
Some examples
In case you are still with us, please see below some examples of the actual answers (formulated as questions) from our attendees.
How to grow your organization's culture

how can we make team is aligned with organization values?
how can we maintain our spectacular culture (while growing)?

How to motivate people

how can we keep people motivated when there is boring stuff to do?
how can I motivate my team without loosing the personal touch I have with each person?

How to develop people

how can I help team members grow if I don't master their expertise?
how can we develop competences without money for trainings?
Conclusions
Why are we sharing this? We are sure that many of these challenges are familiar to you and you might have worked out some of them in your organization.
And that is exactly what we are pursuing with this blog post. We want to create connections, generate dialogue and find synergies and ideas that might help others face their challenges.
We believe that there is no framework or formula that works for everyone, but sharing stories of the failures and successes will help all to reinvent the organizations of the future.